The Ward of Walbrook is one of the 25 Wards that make up the City of London, otherwise known as the  The City or Square Mile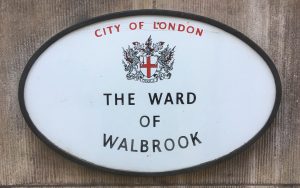 Walbrook Ward is the most central of the Wards and lies at the very heart of the City. It encompasses Mansion House, the home of the Lord Mayor of London, St Stephen Walbrook, the Bank of England, 125 Old Broad Street sometimes known as The Old Stock Exchange Tower, Grocers' Hall, the City of London Magistrates Court, the London Stone, The Ned Hotel, the new Walbrook Building and Bank Underground Station.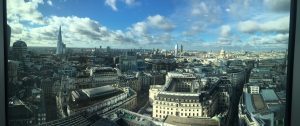 The 25 Wards that make up the City of London form the local authority area managed and controlled by the City of London Corporation.
History of the Ward
Walbrook Ward is named after the River Walbrook, now subterranean that flows north to south through the City of London.  Walbrook the street follows the course of that river.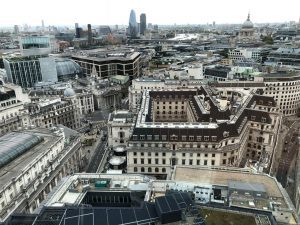 The brook played a very important role in the Roman London. The stream started in what is now Finsbury and flowed through the centre of the walled city, bringing a supply of fresh water whilst carrying waste away to the River Thames.
During Roman times The River Walbrook was also used for transport, with the limit of navigation some 200m from the Thames.
Further details about the Ward of Walbrook can be found here.