Alderman John Garbutt JP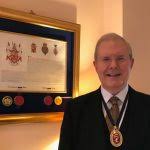 Email: john.garbutt@cityoflondon.gov.uk
John Garbutt, Alderman for Walbrook Ward, was appointed by the Queen's Royal Warrant to be High Sheriff of Greater London with effect from his Swearing-In on 2nd April, 2020. Because of the pandemic restrictions, instead of occurring at the Royal Courts of Justice as would normally be the case, John declared his Oath by video conference (the first time ever) from home, in front of the Lord Chief Justice, the Queen's Remembrancer and other senior High Court Judges from the Royal Courts who were also at their homes. In this role, his remit will cover the RCJ itself, all other Crown Courts around London, (with the exception of the Old Bailey), plus the prisons, Metropolitan Police, and most other aspects of the Judicial system across Greater London.

Principal committees:
Further details of the member, a full list of committees can be found here. 
Deputy James Thomson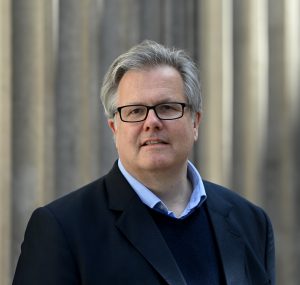 Email: james.thomson@cityoflondon.gov.uk
Website: www.jamesthomson.london
Twitter: https://twitter.com/JMDT999
LinkedIn: https://www.linkedin.com/in/james-thomson
James was elected as Common Councilman for Walbrook Ward in 2013 and was re-elected in 2017 and 2022. James is the Deputy for the Ward.
James is the Chairman of the City of London Police Authority Board and is Chairman of its Economic Crime Committee which has oversight for the work of the City of London Police as National Lead Force for Fraud. He has served on the Police Authority Board since 2015 and served as Deputy Chairman from 2017 to 2020. He has served as Chairman of the Performance and Resource Management Committee, and he is also a member of the Professional Standards and Integrity Committee for the Police Authority Board.
James is a member of the City of London's Policy & Resources Committee and Finance Committee.
Prior to becoming an elected Member, James was a Special Constable with the City of London Police for 12 years.
Outside the City, James is Chief Executive of MJ Gleeson plc the listed house builder focused on building low cost affordable homes for first time buyers.
James has spent the last 20 years working in industry including for Smiths Group, the FTSE 100 listed international engineering company, as Group Finance Director of DTZ Holdings plc, the listed property company now part of Cushman & Wakefield. Prior to becoming CEO of Gleeson he was Chief Executive of Keepmoat, the largest private developer of affordable homes in the UK delivering some 4000 homes a year.
James trained as a Chartered Accountant with PricewaterhouseCoopers and spent 10 years in investment banking at HSBC and Deutsche Bank. At HSBC he spent 3 years in South Africa advising the ANC-led Government of National Unity.
Principal committees:
Further details of the member, a full list of committees can be found here.
Common Councillor Alethea Silk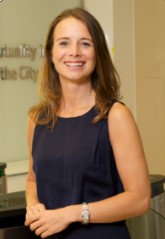 Email: alethea.silk@cityoflondon.gov.uk
Alethea was elected in the City wide elections in 2022.  Alethea works for Gallagher, itself located in the Ward of Walbrook.
Further details of the member and a full list of committees will be updated in due course.